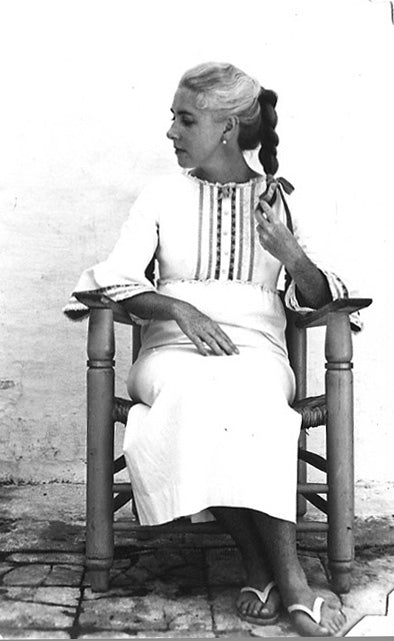 Since 2016, I have been seducing customers with my mother's stories. Anne-Marie was an American expatriate who spent a decade living in a mid-cenutry Spanish writer's colony. As a child I would study her old photo albums with a religious fervor. I seek to delight my customers with exquisitely crafted pieces that bespeak the slow, simple and sensual life she led there in Spain, and maintained upon her return to Caifornia.
The women in the seventies whom I grew up admiring – mostly my mother and her friends -- seemed always to be wearing narrow long cotton dresses. Perfect for the early morning fog, and cooling in the sunnier afternoons with a big hat. Women were graceful and looked chic, but as though they had just rolled out of bed, brushed their hair & slipped on the dress. There was not a hint of bling or flash: your tan was your makeup, and your glow of health was your beauty regimen. The women in my parent's circle were undeniably cool, even to a child -- writers, potters, Shakespearean actors, screenwriters, astronomers, vintners – everybody traveled or had lived abroad, everyone had a creative project brewing, and everyone liked to party.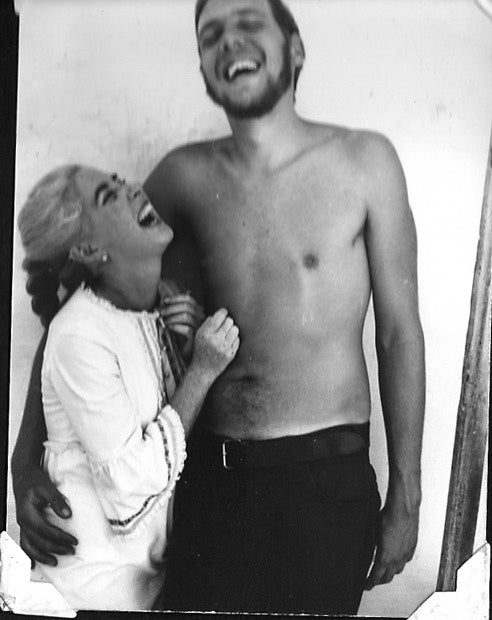 My mother had led an adventurous life prior to becoming a mother. Tattered address books revealed page after page of former lives in Venezuela, Puerto Rico, Spain and finally, San Francisco. It was there that she had been a founding member of the San Francisco Mime Troupe, a noted theatre ensemble. A voracious reader, my mother's friends always included writers. The objects in our home that were arguably the most treasured sat on our bookshelves. If any adult around me mentioned "style," my first assumption would be they were referring to the way a person spoke or wrote: one's wardrobe was not of great concern. Although, I noticed, the writers always looked good.

Growing up in this world of books and idea people, juxtaposed with the raw natural beauty of Santa Cruz, made for a heady mix. From my perch on her front deck hammock, I would watch my godmother Sharon furiously chop cilantro in her tiny kitchen, all the while talking about her newest Mexican cookbook. In my ears, the sound of waves crashing and Jimmy Buffet on the record player; in my nose, chopped cilantro and the tang of salt air. And all around me smart adult conversation peppered with laughter. In remembering this Santa Cruz childhood, I feel an overwhelming sense of belonging to a true California: a culture made possible by the climate, the all-pervasive freshness in what you smelled, ate and saw around you, and the optimism of the people. This is the real California.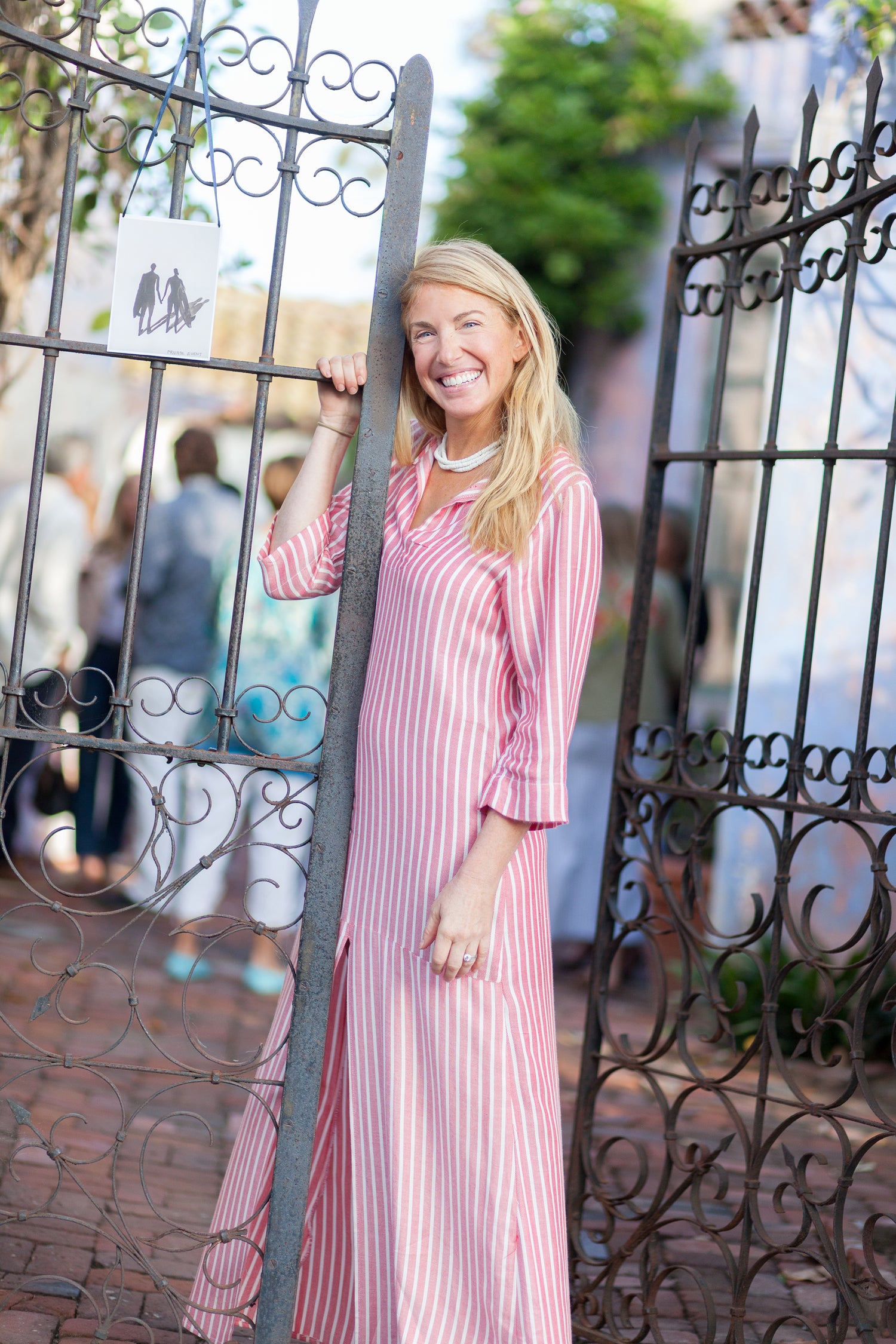 I was raised by two native New Yorkers in beach house full of books and records. The impetus for my caftan collection can be traced back to my first career in urban design and architecture. A caftan is quite like a courtyard, I thought: private, mysterious, contained and designed primarily for the pleasure of the inhabitant. I recalled the use of them by the women all around me growing up and yearned for them myself.
Olivia Joffrey was born from a ache to remember this world (and woman) I remember with profound tenderness. From my present-day Santa Barbara studio, I work to conjure in words, art and caftans this world and explore what it represents: a slowness, a certain sensuality, book-reading, and other analog pleasures.